NEW READERS AND OUR SUNGLASS CAMPAIGN 2023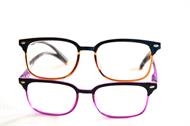 Art.no: 9846
We have now a new reading glass model, art.no: 9846 on stock for fast delivery. It is an unisex model i two different colour shades; crystal lilac with black-lilac adjustable temples and crystal brown with blue adjustable temples.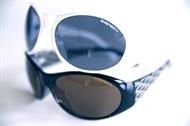 Art.no: 5244 Woman model i two different colour shades. White with grey lens and black with brown lens. UV400 and category 3. Pricegroup 4.
Sunglass Campaign 2023
We are now offering an 20% discount on our whole sunglass assortment untill the last of April. All our models are present hear at our website.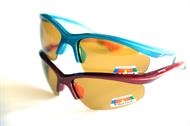 Art.no: 9520 Sport model in two colour shades. Polorized lens in category 2. Pricegroup 5. Perfect for outdoor activities as fishing and golfing.